There are many types of wedding venues, and dresses suitable for each of these venues. Your choice of dress will make or break your event. Here's our guide to what to wear to a wedding. Hope you'll find it useful! 
1. Garden Wedding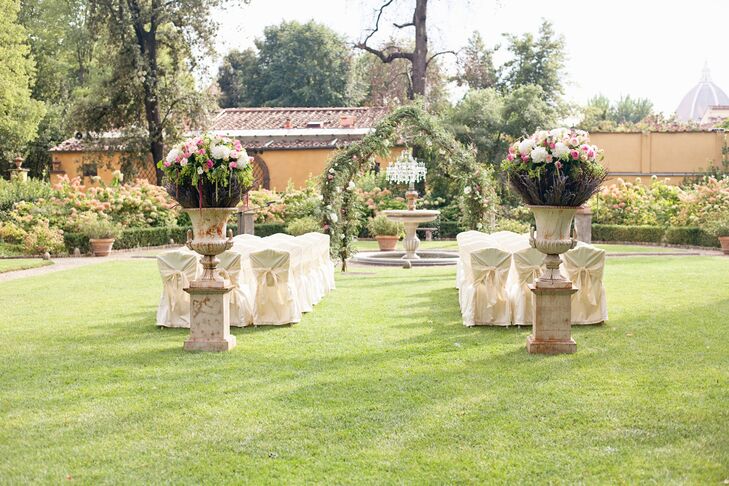 Garden weddings are so beautiful and relaxing to go to. A couple of things to note when attending a garden wedding is the weather, and the grass you're going to be walking on.
Our tips for garden weddings are to get your sunglasses ready, choose a pretty day dress, and pair it with wedges. An off shoulder dress with refreshing summer colors would be appropriate to attend a garden wedding. 
To see our collection of garden wedding dresses,
click here.
Rent for IDR 399,000
Rent for 999,000
2. Beach Front Wedding
The tricky thing about preparing for a beach front wedding is you have to be careful of the wind, which may blow your skirt up. We recommend maxi dresses or short dresses with stiff fabrics.
Rent for IDR 399,000
Rent for IDR 999,000
3. Ballroom Wedding
Ballroom weddings are the most common types of weddings in Jakarta. You want to avoid looking too casual on these weddings. There are many varieties of dresses that you can wear to a ballroom wedding. A simple evening gown is always suitable for wedding guests, and more elaborate gowns are suitable for family or close friends of the bride and groom. 
To see our dresses for ballroom weddings, click here.
Black One Shoulder Flounce Dress
Rent for IDR 699,000
Catherine Wong Olivia Pink Dress
Rent for IDR 1,999,000
4. Church Wedding
Church weddings are always fun because you get to witness the happy couple making their wedding vow to each other. For church weddings, we can play with modest dresses that has touches of lace.
Rent for 399,000